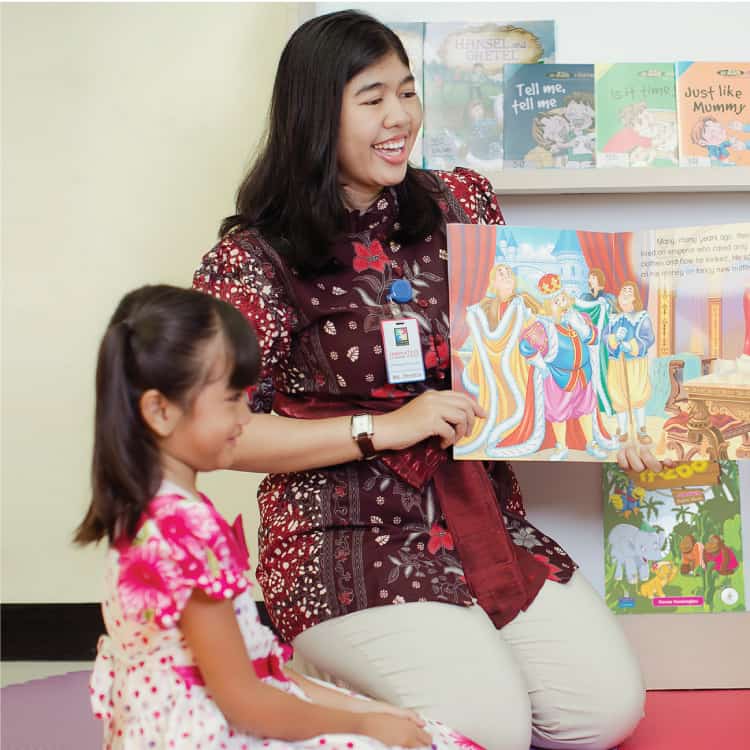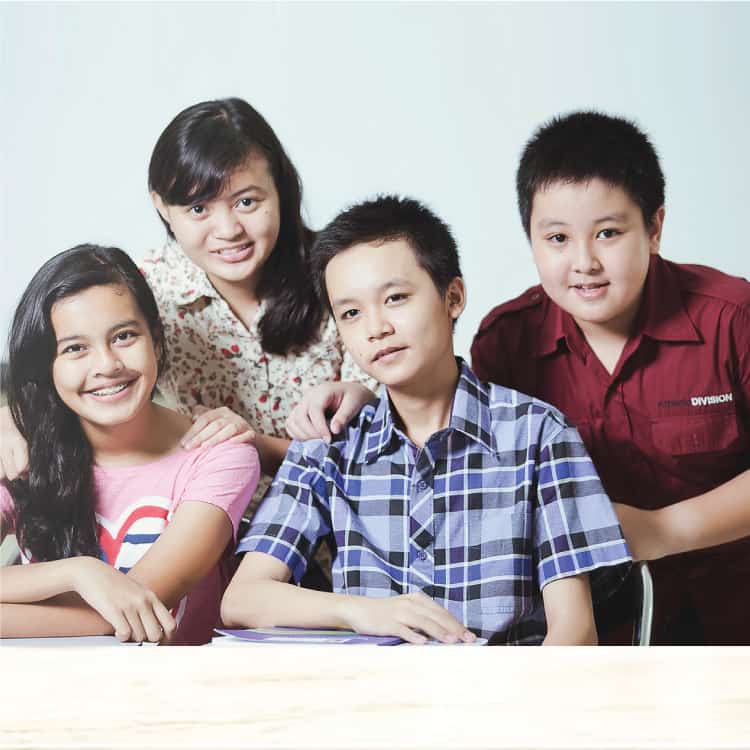 Why Us?
Learning methods which integrate English learning with fun and enjoyable classroom activities will provide an effective learning experience so that students can master the skills needed in the 21st century:
Critical and creative thinking
Mastery of "Public Speaking"
Ability to collaborate (teamwork)
Read More
Teaching Team
The quality of teaching at Innovative Learning Center is our highest priority. Starting from a very strict recruitment system to continuous special training, all teachers have quality teaching standards to provide the best abilities and knowledge for all students.
Read More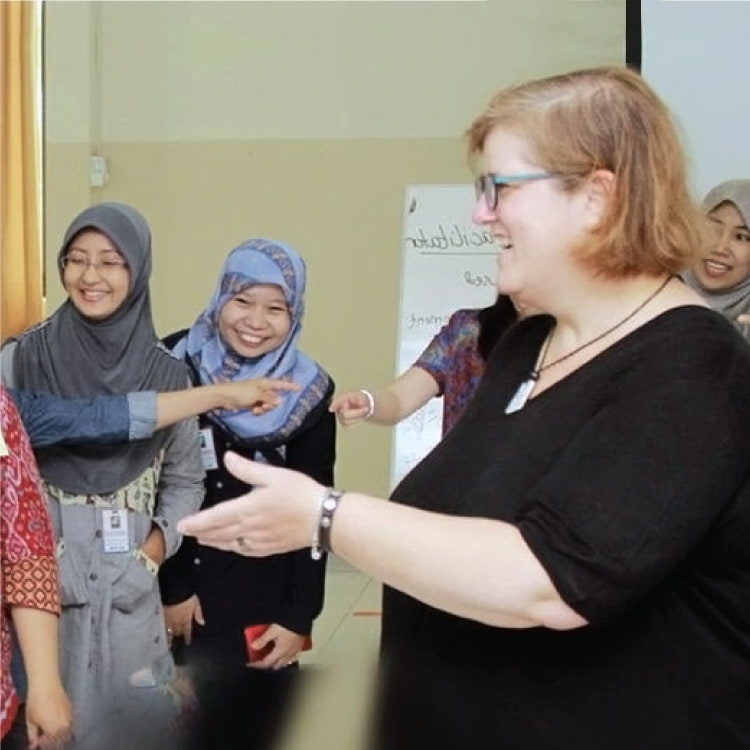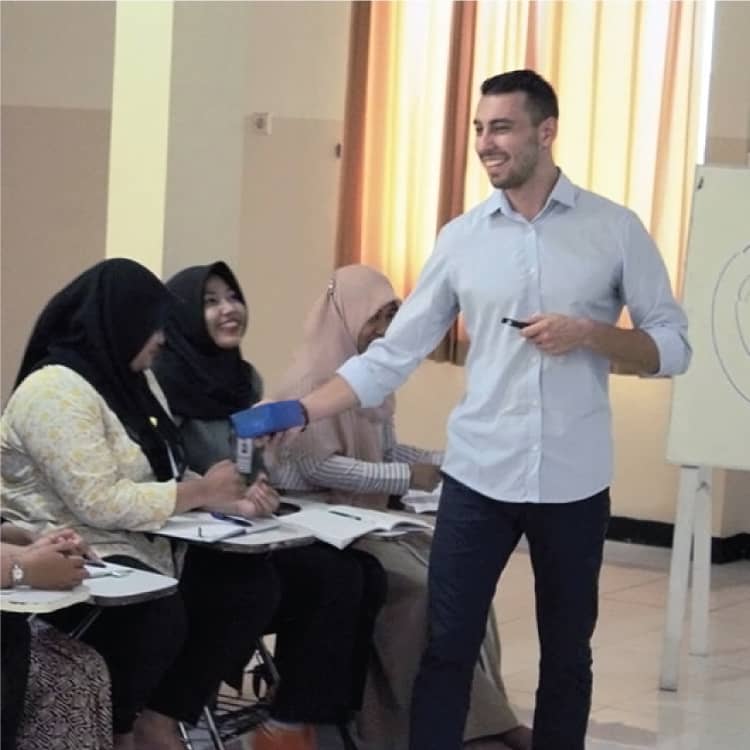 Thank you INNOVATIVE for helping my daughter to learn English. Teacher is always patience in giving directions to the kids. I hope Innovative will be even more successful.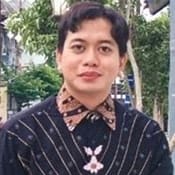 The English for Adults class at INNOVATIVE is great, very interactive, the tutors are also fun and responsive.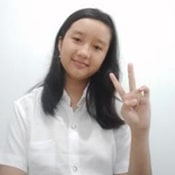 I couldn't speak English at all before, but after I learn at INNOVATIVE L.C, my English skills have improved! Now, I can speak English smoothly. The teachers are very expressive and friendly, so I never get bored when I join the lessons. I'm very happy because I study at INNOVATIVE L.C. By the way, all teachers at INNOVATIVE L.C are so beautiful 🙂
Innovative Learning Center Student Testimonials
Gallery & Location
We are in 6 Branch Locations
Best English Tutor in Surabaya
Innovative Learning Center makes your English learning experience easy as the best English course in Surabaya. Since 2007, Innovative Learning Center Surabaya has been dedicated to support you in a fun and effective way of learning. Now, with six branches spread across Surabaya and Sidoarjo, you can take English courses with an experienced teaching team and methods that have been tested for more than 16 years. More than 6000 students have joined and felt the benefits of learning with the Innovative Learning Center.
The best English Course in Sidoarjo
Learning English should not be constrained by location and time. With the best English course in Sidoarjo from Innovative Learning Center, you can improve your English language skills with flexible time and locations. From students to employees, you can enjoy various choices of classes offered by Innovative Learning Center English Course, Sidoarjo. For those who need time flexibility because of your busy schedule and want to get the full attention of the teacher, you can choose private online classes. ILC Surabaya and Sidoarjo also provide TOEFL classes and courses for company employees. Join more than 6000 students who have benefited from Innovative Learning Center.
TOEFL lessons in Sidoarjo and Surabaya
Nowadays, English skills are increasingly needed. If you want to continue your study abroad, a good TOEFL result is often included as one of the application requirements. TOEFL results can also be used as a support for various jobs as evidence of your proficiency in English. Innovative Learning Center provides TOEFL lessons in Sidoarjo and Surabaya to improve your skills and get satisfying results for your TOEFL. In this class, students will gain knowledge and improve their skills in order to achieve success on the TOEFL exam. With an experienced and trained teaching team, ILC is the right place for you to achieve TOEFL success.
Get the best offers from us!